Child Poetry
Do you know that you can entertain a young child by reading child poetry and at the same time cultivates in them a love for poetry? Well, you can, if you choose the right poetry book for them.
In my recent review of a poetry book, I found a most amazing and entertaining book for the little ones. My children giggles and laughed away when I read some of the funny poetries to them which they found to be so hillarious. It not only entertains them but they ended up reciting some of them and starts making up their own poetry.
With the permission of the publisher, below are some samples of the poetries found in this book entitled Poetry Speaks to Children. I am sure you and your child will enjoy them.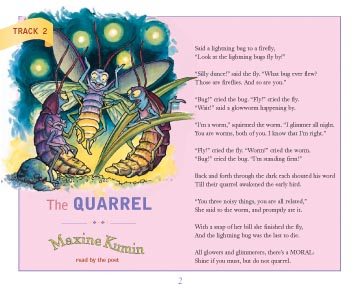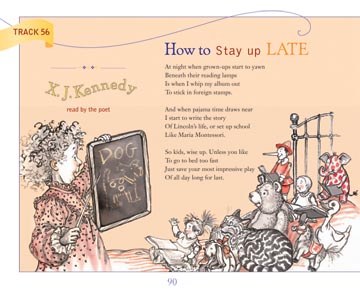 This is a very unique poetry book which is delightfully illustrated and includes an audio CD where poems are read or sung by the poets that everyone knows, from Nikki Giovanni (Mommies), to J.R.R. Tolkien (Frodo's Song in Bree) to Roald Dahl (The Dentist and the Crododile) to Langston Hughes (The Negro Speaks of Rivers). There is even a funny poetry about farting!
The poetry book is designed for parent and child to read, recite and sing together. Here, poetry fulfills one of its timeless purposes: Bringing loved ones together at a heart level, and producing memories that will last a lifetime.
You can get this child poetry book from Amazon.com for your child. It even makes a perfect holiday gift for the family.