Child Magazines
Child magazines are good educational tools. The vast topics covered by such children magazines never cease to amaze children. Topics available includes science, animals, nature, sports, activities, creative crafts and many more. There are even magazines that provide advice and addresses problems or issues faced by children.
The following are some interesting and educational child magazines available:
Sciences, nature and the environment magazines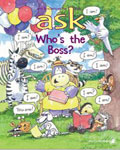 This magazine is designed to spark your child's interest in arts and science as Ask explores intriguing topics such as why animals sleep, why people love music, and how the solar system was formed. The magazine is not only informative, but  it's fun. Ask is perfect for readers who are ready for more challenging reading, as well as any curious 6 to 9 year-olds.

National Geographic for Kids Magazine is an award winning magazine that combines learning with fun. Exciting articles on wildlife, earth, sea, and sky; plus challenging puzzles, games, and scientific experiments, for kids 8 & up!

Fun Learning child magazines
Fun For Kidz is a great new magazine for boys and girls ages 5-13 years. This magazine is great for kids as it contains no advertising, no violence and no teen material. Each issue is centered around a theme. Fun For Kidz is an activity magazine that is guaranteed to keep boys and girls busy with awesome and unusual projects to make, build, draw, cook and create. Each issue arrives jam-packed with hours and hours of fun-filled activities.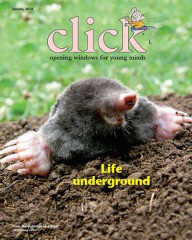 Click: This educational, skill-building publication, for ages 3 to 7, is colorful and easy to read, making science accessible to even young children, and uses games and news on current trends to make learning fun.

Stimulating young minds
A favorite with older boys and girls. Each issue of Ranger Rick  magazine is packed with amazing facts, awesome photos, outdoor adventures and discoveries that help kids sharpen reading skills and develop a deeper appreciation for our natural world. A 1999 Parent's Choice Gold Award.

Can't find what you want? Search HERE for more Discounted Children Magazines