Creative Child Birthday Party Invitations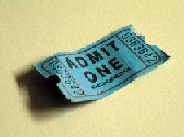 Here, you will find some creative ideas for your child birthday party invitations as opposed to the traditional card invitations. Have fun making birthday invitations with the following ideas:
Newspaper Headline Invitation 
Photocopy the front page of a newspaper and block off an article/news. Replace it with the party announcement and invitation. Make copies.
CD Invite 
Make color copies of your child's photo, or use your computer to create an invitation that stars your birthday boy or girl. Slip it into a CD jewel case, and add party details.
Aeroplane Invitation 
Make a paper aeroplane and decorate. Tape a piece of colored paper behind the plane like a streamer, and write the party information on it.
Clown Invitation 
Draw or create a collage of a clown head on lightweight card stock; cut it out and cut a slit in its mouth. Unfurl a party blower and write all the information along it; insert the end into the mouth of the clown. Deliver by hand or mail them in padded envelopes.
Royal Tidings 
Draw up a proclamation: "Hear ye, hear ye! Come to Joseph's Castle to celebrate his birthday" and include the party details. Photocopy on parchment-like paper, roll up into a scroll and tie with a royal blue ribbon.
Movie Ticket 
Make up something resembling a ticket on the computer. The front read: ADMIT 1 ONLY. Use wordings like "JOHNSON PRODUCTIONS IS PROUD TO PRESENT THE PREMIERE OF KELLY JOHNSON'S 7TH BIRTHDAY PARTY! Date: Time: Place: Please see reverse for details. Not redeemable anywhere except Kelly's party! Please bring this ticket with you to enter.
Paper Doll Invitation 
Trace a paper doll's body and then place a color copy of the birthday girl's head on top. Write the party details on the body and enclose a cutout of a dress for kids to color and decorate. Invite guests to bring their creations to the party.
Balloon Invitation 
Roll up your paper invitations and place inside a balloon. Fill them up with helium (or just blow), and hand deliver to your guests. To read the invitation, the child has to sit on it and pop the balloon!
Do you have a theme for your child's birthday party? If you do, your child birthday party invitations should go along the same theme as your birthday party. Click here for some Ideas for your Child Birthday Party Themes.




The following are some ideas to help you make your own birthday invitations based on a theme:

Theme based child birthday party invitations 
Beach Party - Have toy sand buckets with shovels addressed to each guest with all the party information written on them with markers. Ask each guest to bring their invitations with them to the party.

Princess/Dress up party - Make magic wands. Cut stars out of a posterboard. Cut off the pointed end of some wooden barbecue skewers and wrapped the skewers in some curly ribbon. Glue the stars to the skewers and attached several more ribbons as streamers. Print the invitation on a piece of colored paper with wordings such as, "You are invited to Princess Anne's 7th Birthday at her palace" and glues it to the skewers.
Dinosaur theme party - Take 2 sheets of white paper and cut out the shape of an egg. Cut the top of the egg with zigzag scissors and glued the edges together to form a pocket. Print all the information on a dinosaur shaped piece of paper and put into the egg. Have the invitations read: "The Dinosaurs are back for a prehistoric Birthday bash. Place: Our cave. Time: RSVP Please don't be extinct!"
More ideas for child birthday party invitations will be added from time to time.