Alphabet Songs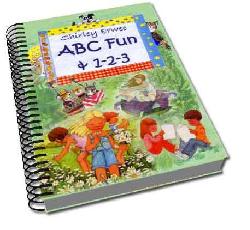 The following are various versions of alphabet songs that can be use to teach children the 26 letters of the alphabets. Most young children learn their ABCs faster with songs and videos. Have fun!
Teach the alphabets with biblical values in it. There are 2 sets of lyrics including one where the alphabets are sung backwards.
Includes 8 amazing spelling activities and games inside with the interactive ABC song. The superb HD illustrations and sounds will keep your child entertained while learning at the same time. You can use it on your iPhone, iPod Touch and iPad. 
Shows you how you can teach the song with the aid of flashcards. You can download the upper and lower case alphabet flash cards for teaching your child the ABC song.
For the older kids, there is also a video teaching you how to do all the letters in American Sign Language.
Here you will find songs for each alphabet letter with the accompanying music. The songs teaches differentiation between long and short vowel sounds. You will also find songs that helps children learn to spell and many more.

ABC song with sound pronunciations 

Teach and learn the alphabets with this song that teaches the letters from A to Z. It also gives the letter sounds in the alphabet. You can choose to listen to the audio or watch the video online free here. You can even print out the lyrics. Should you choose to download the song, there is some charges though. 
Alphabet Video and Song  
You can listen to song about the alphabet via the song: "A, B, C, D, E  I'm in the jungle in a coconut tree". There is also an activity that goes with it.
Your children will definitely enjoy learning the alphabets in all these fun ways.